An Asset Management Control Center In Your Pockets
Save countless hours and unplanned downtime, while transitioning a reactive culture to a proactive culture.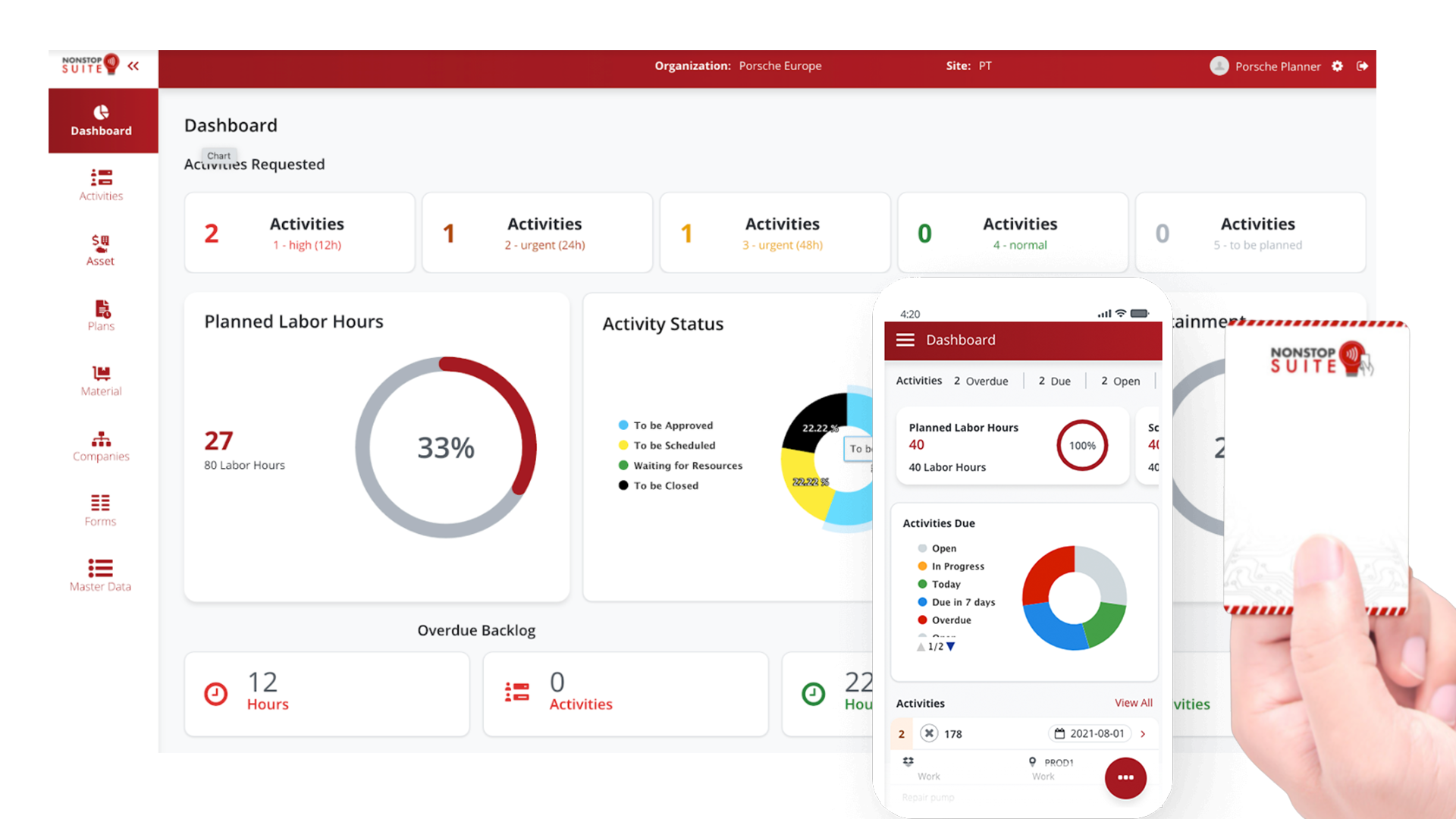 Enterprise-Ready For Desktops & Mobile Devices
NonStop Suite™️ was developed by end-users for end-users. We know the importance of reliability, simplicity, efficiency and ease of navigation to effectively augment your workforce. Imagine the abundance of time and money that could be saved at your organization.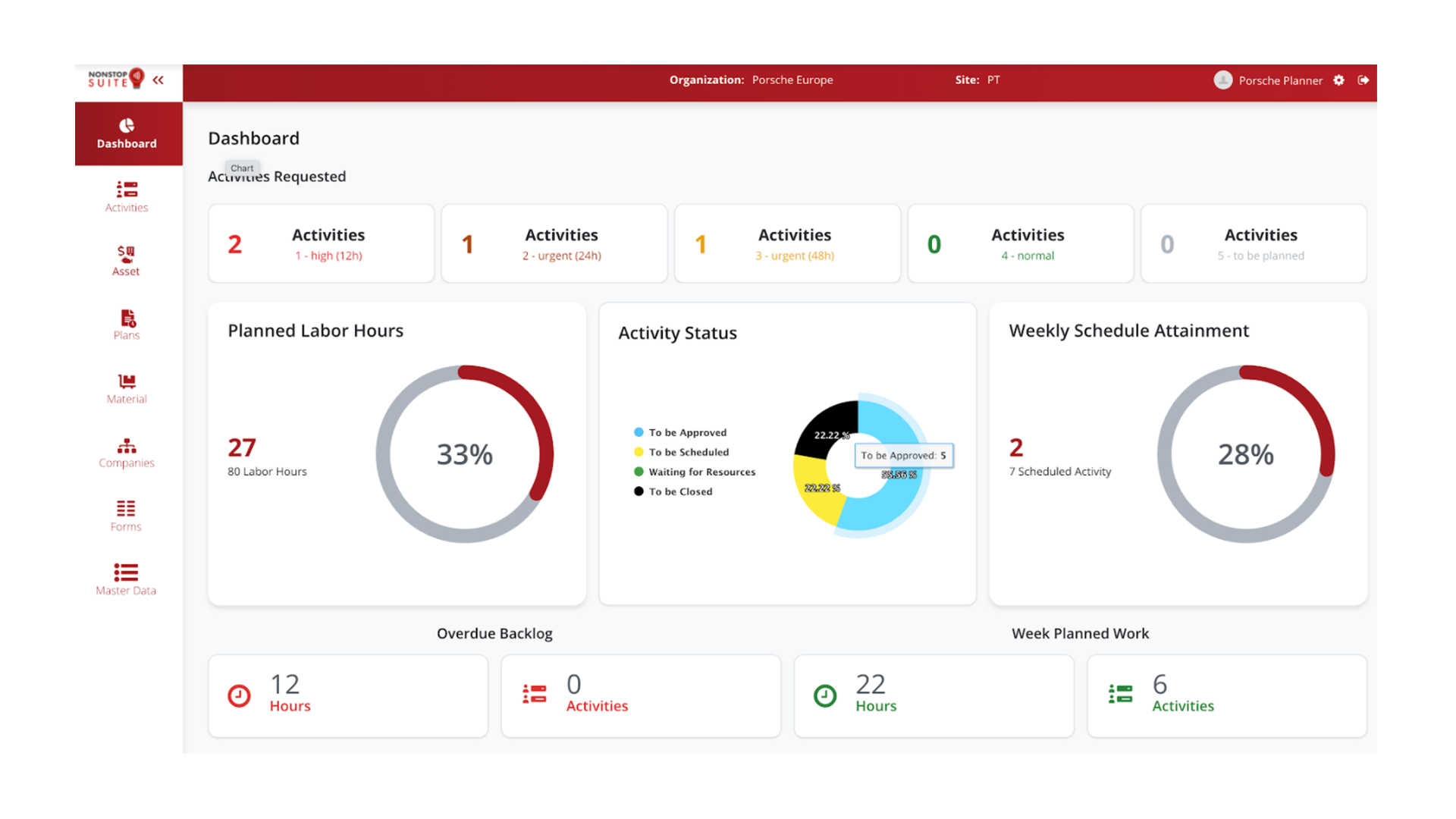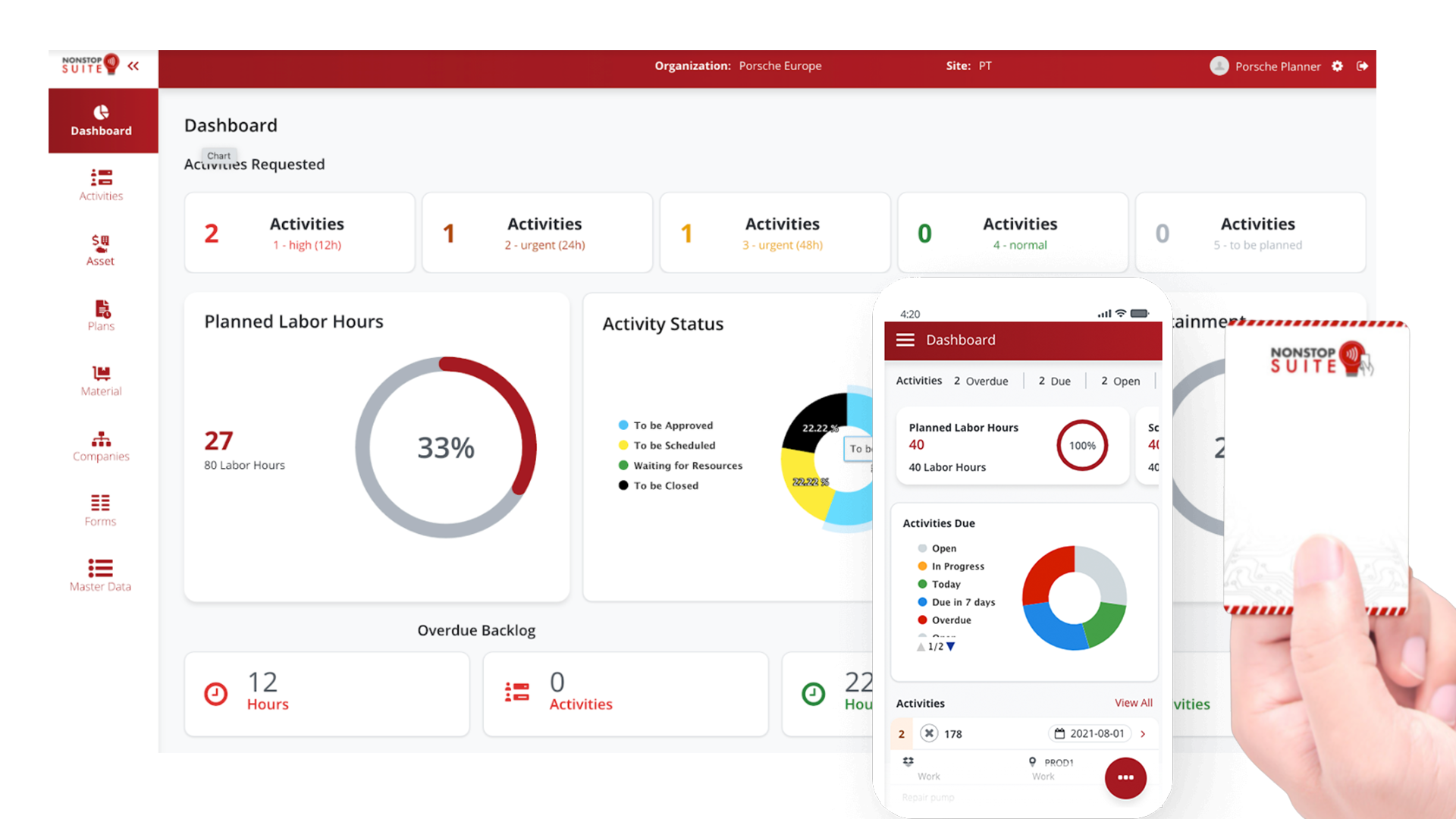 WEB APP + MOBILE APP + NFC TAGS
A Full Suite For On-The-Go Asset Management
Lifecycle Asset Management is a strategic initiative designed to fulfill the requirements of the Business Strategy. It is an end-to-end strategy that can include: reactive maintenance, correct maintenance, condition based maintenance, predictive maintenance, and prescriptive. NSS allows for the best variation of a maintenance strategy in an electronic, digitalized format.
Additional Capabilities:
Use Dynamic eForms & Stop Worrying About Paper Forms
Dynamic eForms allows the user community to move away from paper forms, logbooks, or documents that are either hand carried for approvals or end up causing unnecessary audit troubles. NSS has developed a fully electronic and mobile solution for the creation, approval, completion and review of any type of form that is revision controlled and audit ready.
Additional Capabilities: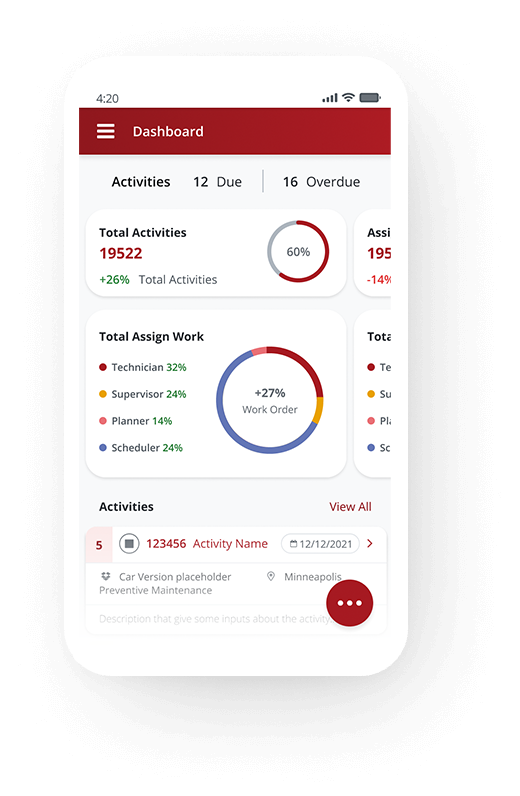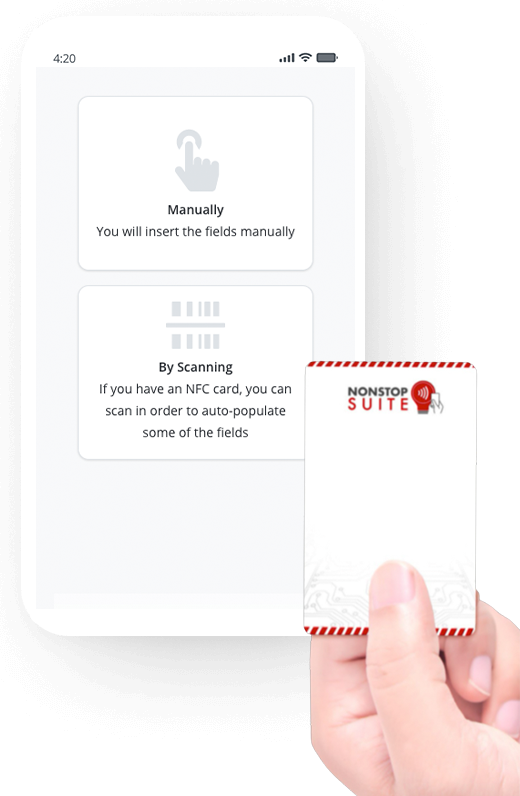 Smart NFC Asset Tags For Almost Any Type Of Asset
Asset tags are the foundational component of effective asset tracking systems. This enables organizations to accurately record and monitor moveable assets as they move throughout an organization. Our NFC Asset Tag provides the organization with enhanced benefit to the asset tracking concept by adding read and write capabilities to the tag itself. No more need to login to a system to get the last activity performed in the Asset or to get specifications or classification of the Asset. Just scan the Asset tag with your mobile device and the information will appear on the mobile screen.
Additional Capabilities:
GxP & ISO Specific NC-CAPA Capabilities
Corrective and Preventive Action software enables an organization to identify, anticipate and correct defects and nonconformances that prevent products, processes, and services from meeting customer requirements. NSS has eliminated the need for an organization to have an additional standalone software solely dedicated for NC – CAPA. Now you can document, track, investigate and mitigate any identified nonconformances, within one single product; right next to Asset Management, Asset Tag Management and Dynamic eForms just to mention a few.
Additional Capabilities: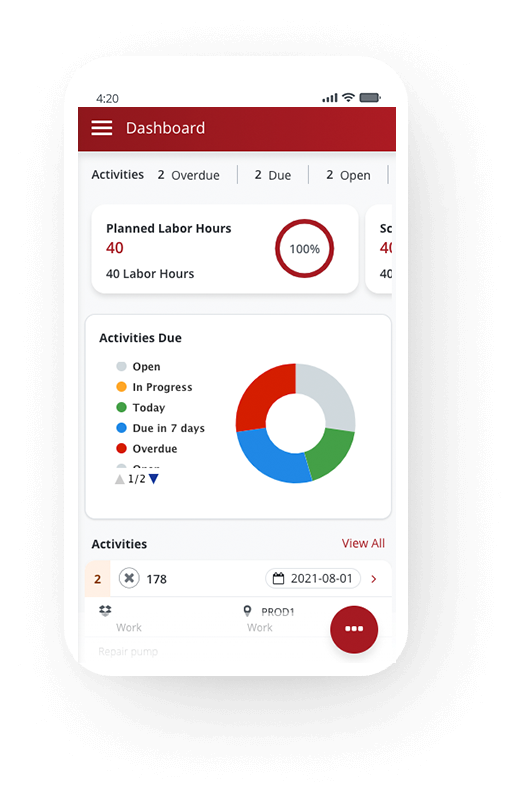 TAKE THE NEXT STEP IN THE RIGHT DIRECTION
Are You Ready to Future-Proof Asset & Data Management While Mobilizing Your Workforce?
Enhance your organization's asset life cycle management and return on assets with a best-practice driven EAM partner.